Kobe Bryant "inspired everybody around the world to be great," fan says
From CNN's Paul Vercammen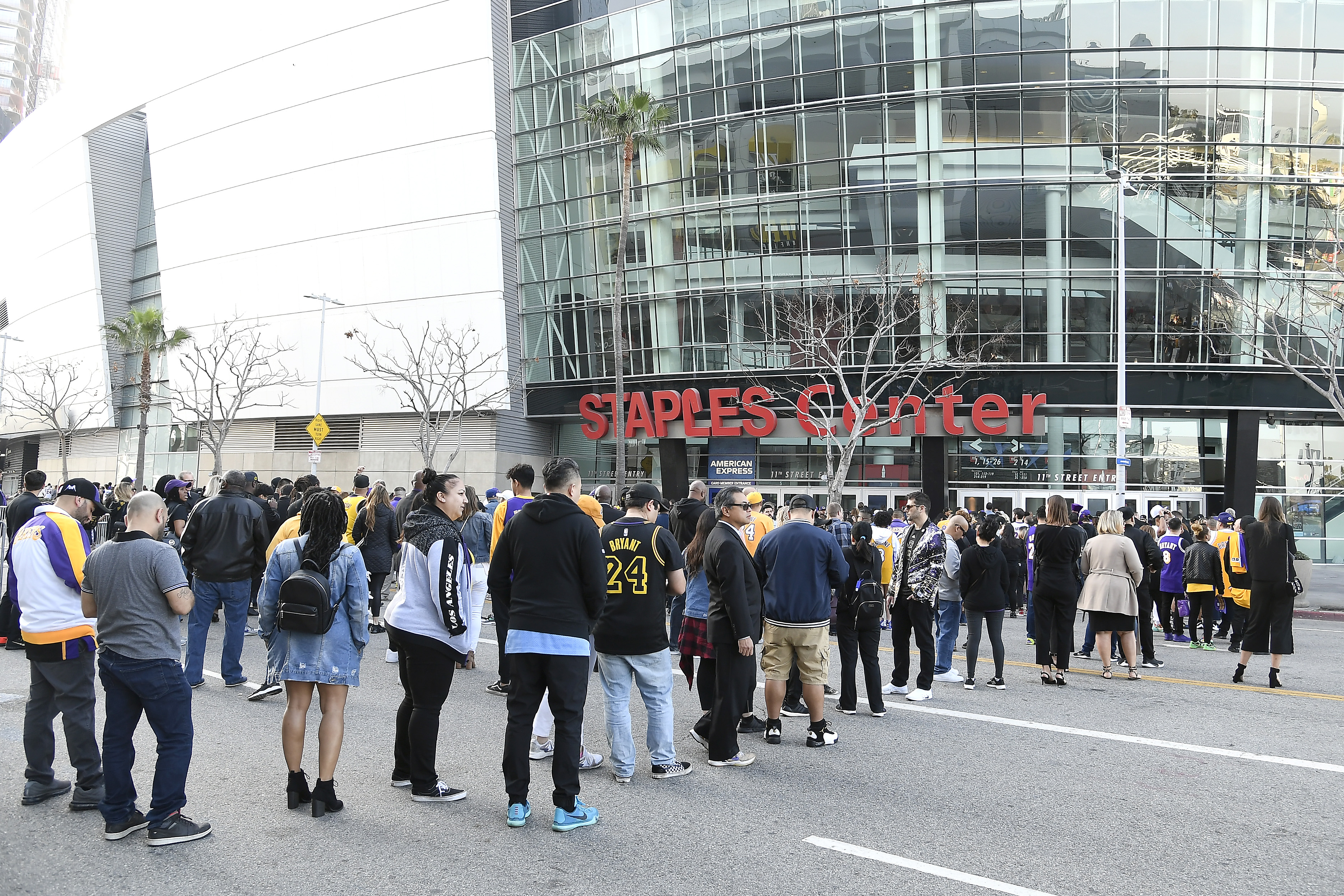 The scene outside the Staples Center this morning buzzed with fans, vendors, and a heavy police presence. Fans, many in a purple or gold Kobe Bryant jerseys, lined up along Figueroa Street to honor the late basketball legend.
Brothers Anthony and Edward Mercado woke at 5 a.m. and arrived hours early to pay respect to their "icon" and "hero" whom they say they have idolized since they were children.
"As a kid, whatever it was, in the park playing basketball, you want to be Kobe, the greatest," Edward said, admitting he would probably cry once inside of Staples Center.
"It's a blessing to be here," Edward said. "This is a part of history going down now and I'll talk to my sons about this moment. I got chills right now as we talk."
Anthony said he was inspired by Bryant's "mamba mentality" to be better.
"Kobe always made sure he was great at anything he did and he inspired us," Anthony said. "He inspired everybody around the world to be great at what you do and inspire other to do the same."