The acts are posting black boxes on this day (June 2) of disconnecting from work to focus on community.
The music industry is taking a pause today (June 2) to observe what is being called "Black Out Tuesday" (as well as #TheShowMustBePaused), an effort calling for "a day to disconnect from work and reconnect with our community" as well as an "urgent step of action to provoke accountability and change."
The effort was created by music industry executives Jamila Thomas and Brianna Agyemang in reaction to the murders of Breonna Taylor, Ahmaud Arbery and 46-year-old black man George Floyd, who was killed last week at the hands of a white police officer, videotaped putting his knee on Floyd's neck for nearly nine minutes as the father of two pleaded for his life and said "I can't breathe."
The blackout "is meant to intentionally disrupt the work week," according to initiative's website. "Monday suggests a long weekend, and we can't wait until Friday for change. It is a day to take a beat for an honest, reflective and productive conversation about what actions we need to collectively take to support the Black community," reads the effort's statement. "We are tired and can't change things alone. In the meantime, to our Black friends and family: please take time for you and your mental health. To our allies, the time is now to have difficult conversations with family, friends and colleagues."READ MOREHere's What Streaming Services Are Doing for Black Out Tuesday and Beyond
In honor of today's action, dozens of artists — from Rihanna to Green Day, Ricky Martin, Kelly Rowland, Normani, Christina Aguilera, Alejandro Sanz, Radiohead, Jennifer Hudson, Beastie Boys, Paula Abdul, the Mavericks, Armin Van Buuren and many more — honored the effort by posting black boxes on their social media feeds or statements of support. Rih Rih said it best in her post: "We ain't buying s–t!!! And we ain't selling s–t neither!! gang gang! #BLACKOUTTUESDAY."
Check out some of their posts below.Rihanna✔@rihanna
we ain't buying shit!!! and we ain't selling shit neither!! gang gang! #BLACKOUTTUESDAY AF!!! @FentyOfficial @fentybeauty @SavageXFenty




132KTwitter Ads info and privacy31.8K people are talking about thisDColdplay✔@coldplay

12.1KTwitter Ads info and privacy1,991 people are talking about thisREAD MORELatin Record Labels on Supporting 'Blackout Tuesday': 'It's Time to Stop Hatred & Raise Your Voice'Laura Pausini✔@LauraPausini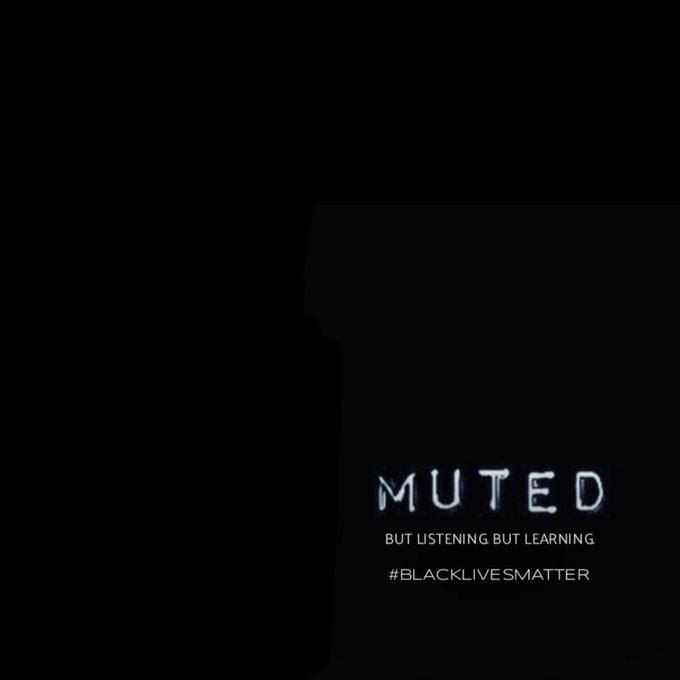 875Twitter Ads info and privacy219 people are talking about thisJennifer Hudson✔@IAMJHUD
#blacklivesmatter #blackout https://www.instagram.com/p/CA7O21aJ9Jo/?igshid=92jaosbzidza …204Twitter Ads info and privacy29 people are talking about thisKylie Minogue✔@kylieminogue 2,708Twitter Ads info and privacy470 people are talking about thisArrested Development@ADtheBand
today is #BlackOutTuesday.

no posting on social media like it's normal. institutional oppression should never be normal.
educate yourself on Black Justice
no buying from big corporations but support Black business & organizations #BlackOutTuesday today. Support your neighbors 11Twitter Ads info and privacySee Arrested Development's other Tweetshttps://www.instagram.com/p/CA76jEPlid2/embed/?cr=1&v=12&wp=600&rd=https%3A%2F%2Fwww.billboard.com&rp=%2Farticles%2Fnews%2F9395160%2Fblack-out-tuesday-musicians-participating#%7B%22ci%22%3A8%2C%22os%22%3A2111.385000000155%2C%22ls%22%3A784.8600000006627%2C%22le%22%3A795.2549999999974%7DRadiohead✔@radiohead
#TheShowMustBePaused @pausetheshow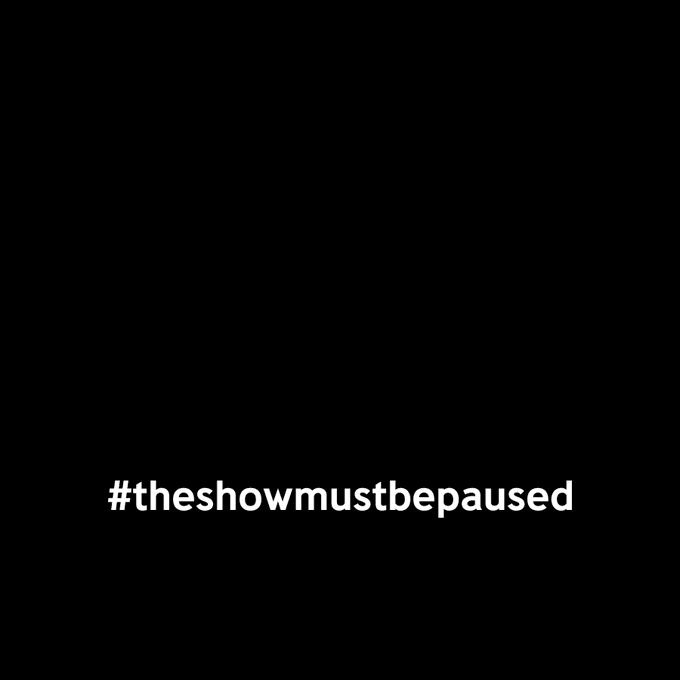 5,154Twitter Ads info and privacy1,265 people are talking about thisKATY PERRY✔@katyperry
I try to live my life to answer the question, "How can I be of service?" I have spent the last few days watching, listening and reflecting about how to utilize my privilege and platform. I hope that #BlackoutTuesday… https://www.instagram.com/p/CA7HP4vn_hc/?igshid=15n3gc1bug360 …13.6KTwitter Ads info and privacy2,478 people are talking about thisKELENDRIA ROWLAND✔@KELLYROWLAND

915Twitter Ads info and privacy208 people are talking about thisChristina Aguilera✔@xtina
Tomorrow I will not be posting anything as I stand in solidarity and support with #BlackLivesMatter – as the music industry takes the day to reflect on how we can all work towards a better future. #TheShowMustBePaused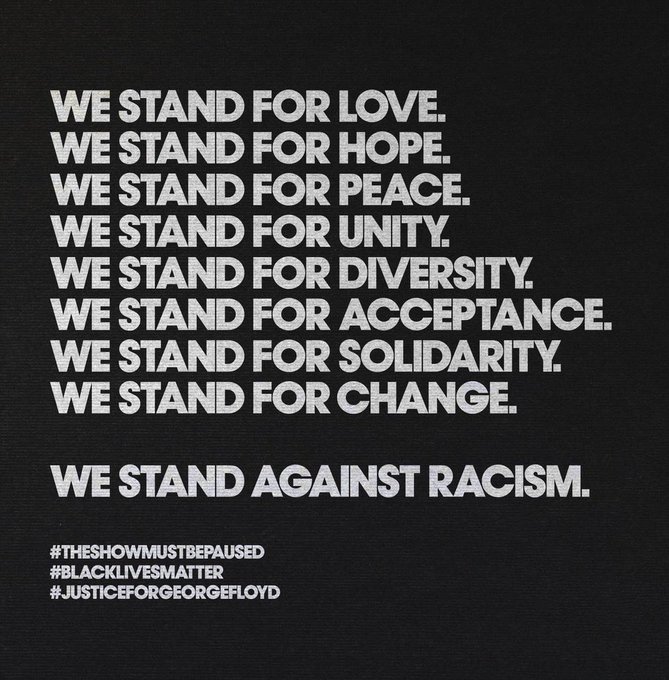 6,974Twitter Ads info and privacy1,409 people are talking about thisAlejandro Sanz✔@AlejandroSanz
#TheShowMustBePaused#BlackOutTuesday#BlackLivesMatter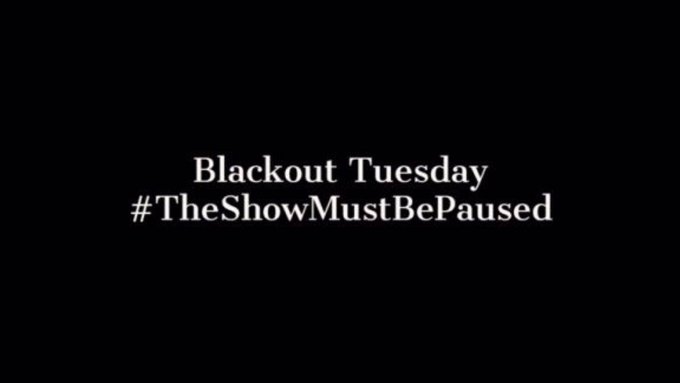 1,485Twitter Ads info and privacy471 people are talking about thisREAD MOREBillboard to Observe 'Blackout Tuesday' in SolidarityAlejandro Sanz✔@AlejandroSanz
#TheShowMustBePaused#BlackOutTuesday#BlackLivesMatter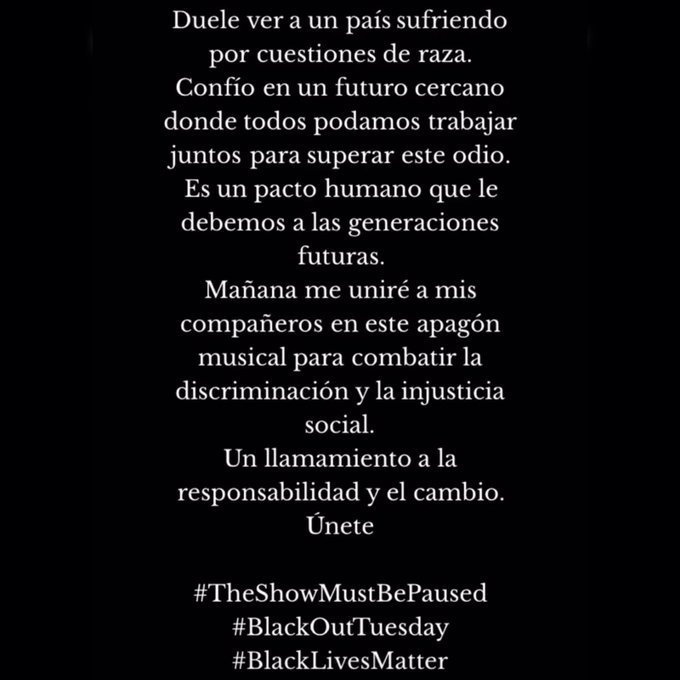 2,587Twitter Ads info and privacy798 people are talking about thisBritney Spears✔@britneyspears · Replying to @britneyspears
To start I will be participating in #BlackoutTuesday tomorrow ….. I won't be posting on social media and I ask you all to do the same. We should use the time away from our devices to focus on what we can do to make the world a better place …. for ALL of us !!!!!Britney Spears✔@britneyspears
PS if you'd like to help …. text FLOYD to 55156 and donate to organizations like #BlackLivesMatter if you are able to. God Bless You ALL !!!! #TheShowMustBePaused6,790Twitter Ads info and privacy1,673 people are talking about thisBritney Spears✔@britneyspears ·
What the world needs now is love …


my heart breaks for my friends in the black community …. and for everything going on in our country. Right now I think we all should do what we can to listen …. learn … do better …. and use our voices for good. Photo Credit: #danicagim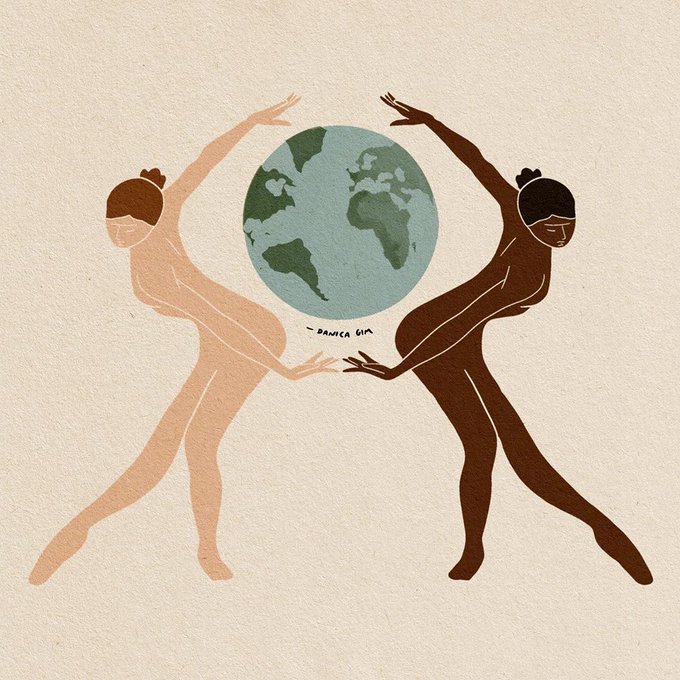 To start I will be participating in #BlackoutTuesday tomorrow ….. I won't be posting on social media and I ask you all to do the same. We should use the time away from our devices to focus on what we can do to make the world a better place …. for ALL of us !!!!!8,841Twitter Ads info and privacy1,821 people are talking about thisFoo Fighters✔@foofighters
Foo Fighters are observing Blackout Tuesday to stand with the black community and our colleagues, artists, crews, fans and leaders fighting against injustice and racism. Text FLOYD to 55156 to sign the Justice for George Floyd petition. (1/3)

7,658Twitter Ads info and privacy1,182 people are talking about thisThe Mavericks✔@MavericksMusic
On Tuesday June 2nd, The Mavericks will join our musical colleagues in observing Black Out Tuesday. We call for justice for #GeorgeFloyd, and will continue to use our platform to speak the truth that #BlackLivesMatter…

@monomundorecs #TheShowMustBePaused

66Twitter Ads info and privacy17 people are talking about thisPaula Abdul✔@PaulaAbdul
Tomorrow I am participating in #BlackOutTuesday alongside my music industry colleagues. We'll step back from social media & discuss, reflect and plan action against racial injustices. We must be held accountable to bring about change! #BlackLivesMatter #TheShowMustBePaused

XoP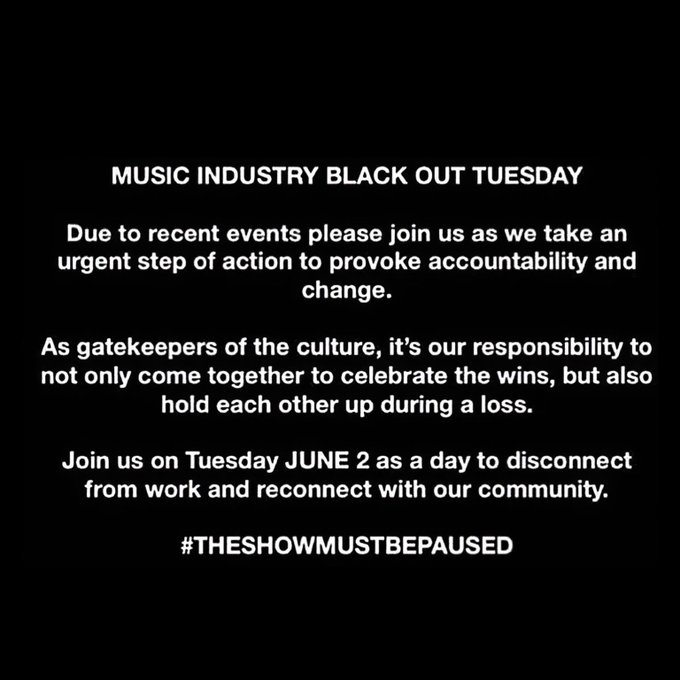 178Twitter Ads info and privacy71 people are talking about thisCarrie Underwood✔@carrieunderwood
#THESHOWMUSTBEPAUSED https://twitter.com/umgnashville/status/1267200461410631680 …Universal Nashville✔@UMGNashville"Our lives begin to end the day we become silent about things that matter" – Martin Luther King Jr.2,493Twitter Ads info and privacy406 people are talking about thisNormani✔@Normani

21.8KTwitter Ads info and privacy4,103 people are talking about thisGreen Day✔@GreenDay
In solidarity and observance of the #amplifymelanatedvoices movement, we will be refraining from posting content on this platform to create space to amplify the voices and experiences of Black people who need to be heard. Listen. Learn. #amplifymelanatedvoices #blacklivesmatter

3,716Twitter Ads info and privacy521 people are talking about thisRicky Martin✔@ricky_martin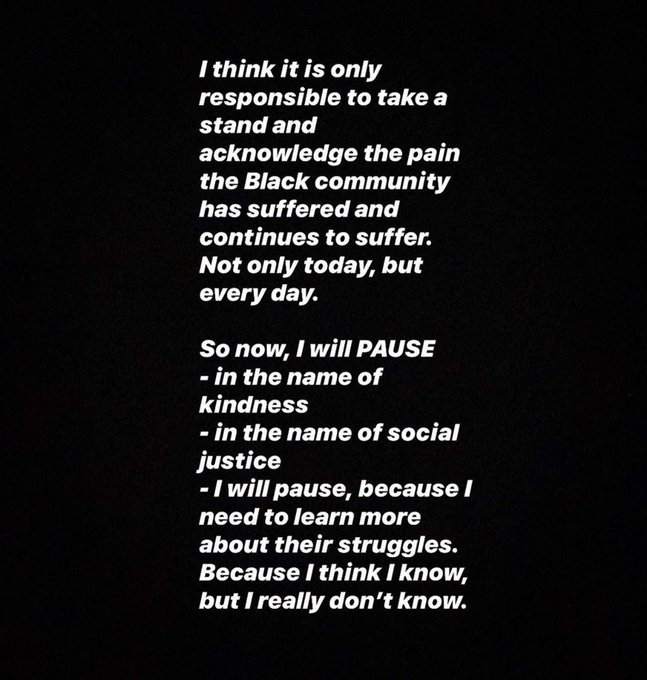 2,626Twitter Ads info and privacy450 people are talking about thisArmin van Buuren✔@arminvanbuuren

1,367Twitter Ads info and privacy273 people are talking about thisMeghan Trainor✔@Meghan_Trainor
I am joining the @pausetheshow initiative tomorrow and will be taking the day to unplug, reflect and focus on the actions we need to take to support the black community. This is not just a 24-hour initiative, this is just the beginning. #theshowmustbepaused #blacklivesmatter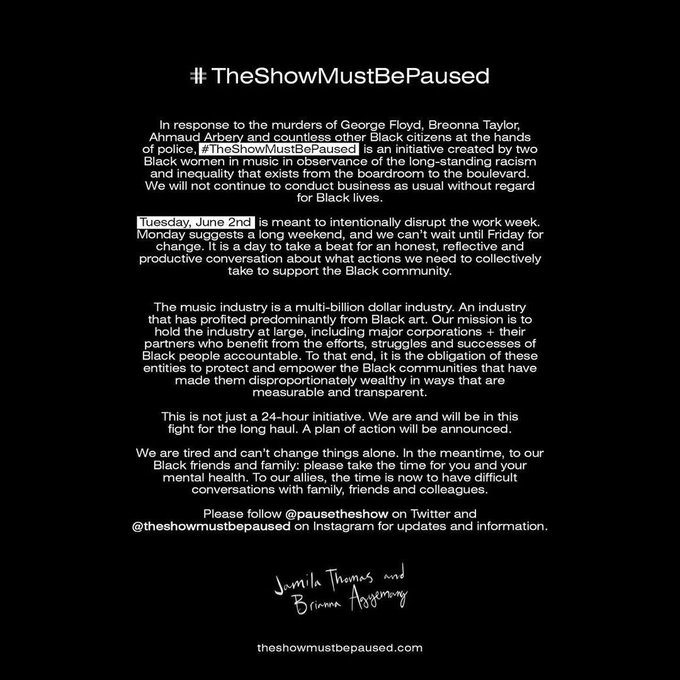 540Twitter Ads info and privacy96 people are talking about thisREAD MOREJ Balvin Breaks His Silence With 'Black Lives Matter' PostBeck✔@beck
#TheShowMustBePaused so we can all take a moment to show support. Links to support and contribute what you can: https://linktr.ee/beck . Or text FLOYD to 55156 to sign the Justice for George Floyd petition.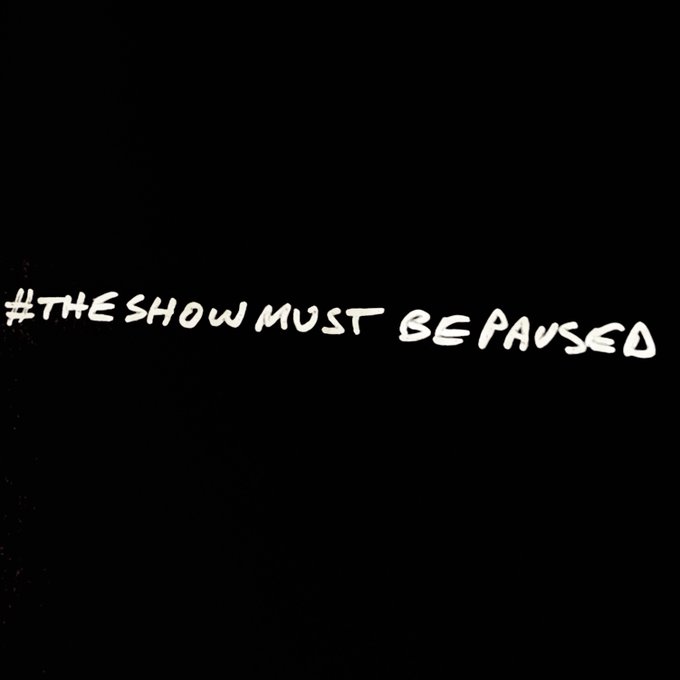 272Twitter Ads info and privacy46 people are talking about thisBeastie Boys✔@beastieboys
Stay tuned this week for our own call to action. In the meantime, we didn't want to stay quiet.
We'll forever stand with the black community, our fellow artists, fans and leaders fighting against injustice and racism.@ColorOfChange @NAACP_LDF @blackfutureslab @eji_org 1,093Twitter Ads info and privacy201 people are talking about this
https://twitter.com/HamiltonMusical/status/1267643531574808576DJ Jazzy Jeff✔@djjazzyjeff215

99Twitter Ads info and privacy28 people are talking about thisLeAnn Rimes Cibrian✔@leannrimes
Pause. Listen. Open your heart. Stand in solidarity with people of color. I have. I do. I will. #blacklivesmatter #TheShowMustBePaused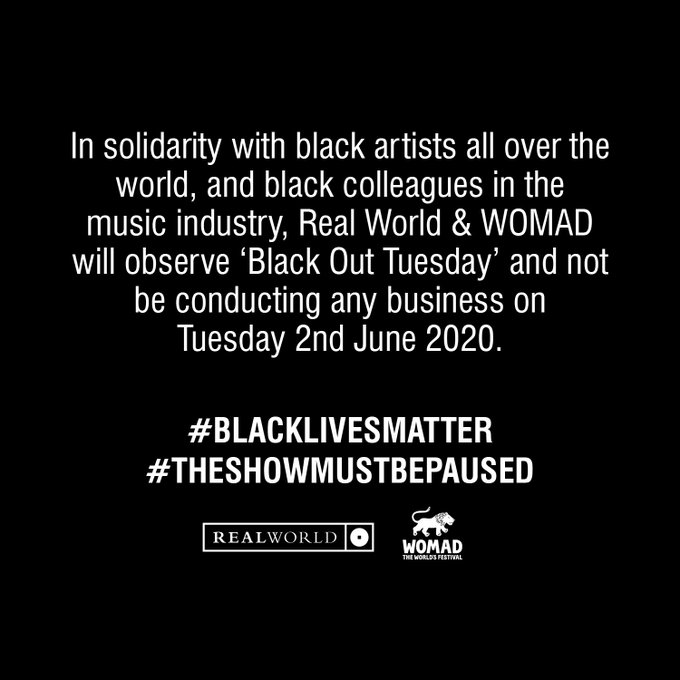 87Twitter Ads info and privacy25 people are talking about thisThe Beatles✔@thebeatles
#BlackLivesMatter #TheShowMustBePaused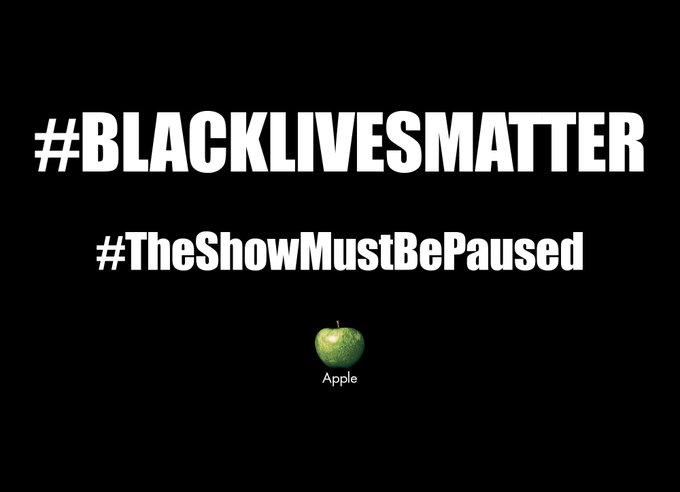 6,373Twitter Ads info and privacy1,591 people are talking about thishayley from Paramore ✔@yelyahwilliams
8,812Twitter Ads info and privacy1,017 people are talking about this
https://twitter.com/idinamenzel/status/1267694519694262272The Neighbourhood✔@thenbhd
Black Lives Matter.
We have been & always will be inspired by black culture. It is our responsbility to recognize the systemic, inherent racism we are perpetuating & stop it now.
To our fellow white followers: we must continue listening, protesting, calling & e-mailing our

11.3KTwitter Ads info and privacy2,877 people are talking about thisQOTSA✔@qotsa ·
We are observing Blackout Tuesday to stand with the black community and our colleagues, artists, crews, fans and leaders fighting against racial injustice. We are donating to the Equal Justice Initiative on behalf of QOTSA. (1/3)#blacklivesmatter

Give what you can, please consider signing the petition, and go to the websites below to educate yourselves and others on what we ALL must do to end racial and economic injustice in America. It's never too late to do the right thing. #blacklivesmatter (2/3)193Twitter Ads info and privacySee QOTSA's other TweetsNile Rodgers✔@nilerodgers
MUSIC INDUSTRY BLACK OUT TUESDAY

Due to recent events please join us as we take an urgent step of action to provoke accountability and change.

Join us on Tuesday JUNE 2 as a day to disconnect from work and reconnect with our community.#THESHOWMUSTBEPAUSED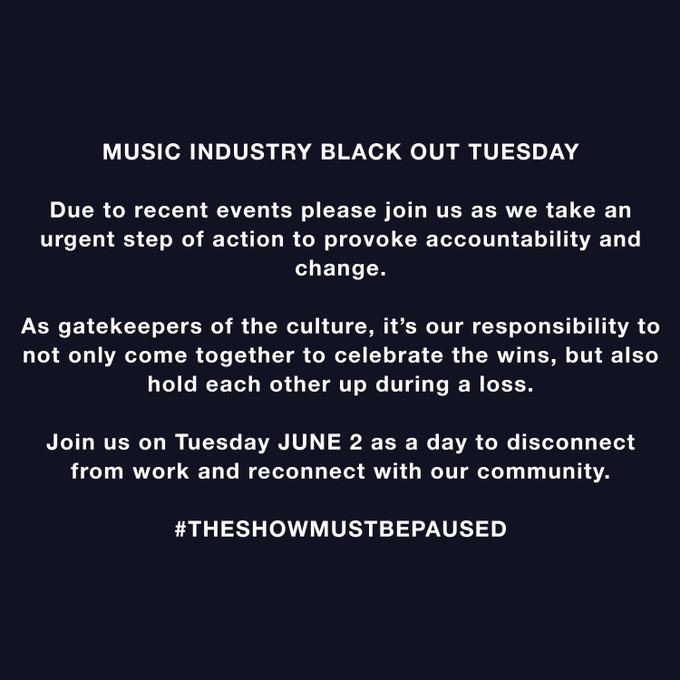 1,303Twitter Ads info and privacy424 people are talking about this