34. Cup Noodles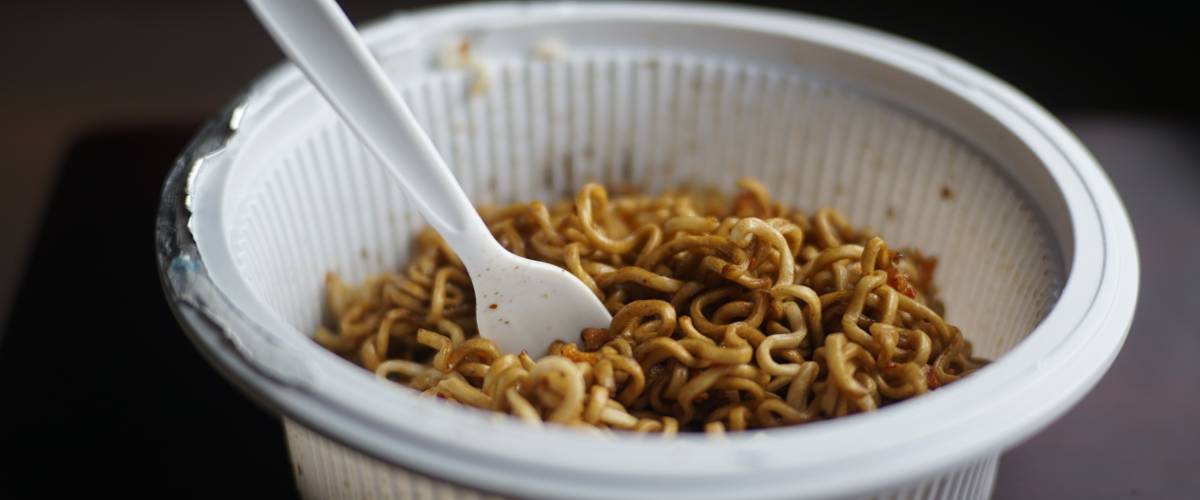 Any college student can tell you instant noodles are quick, convenient and delicious — but health experts say they're to be avoided.
Nissin's Cup Noodles contain 1,160 milligrams of sodium and 11 grams of fat (with 5 grams of saturated fat) in each container. That's over half your recommended daily salt intake, according to the American Heart Association.
You're better off making your ramen from scratch, with store-bought noodles and a flavorful but nutritious broth with veggies and meats of your choice. It'll take longer to make, but will probably fill your stomach better than the overly salty instant noodles.