13. Veggie sticks/straws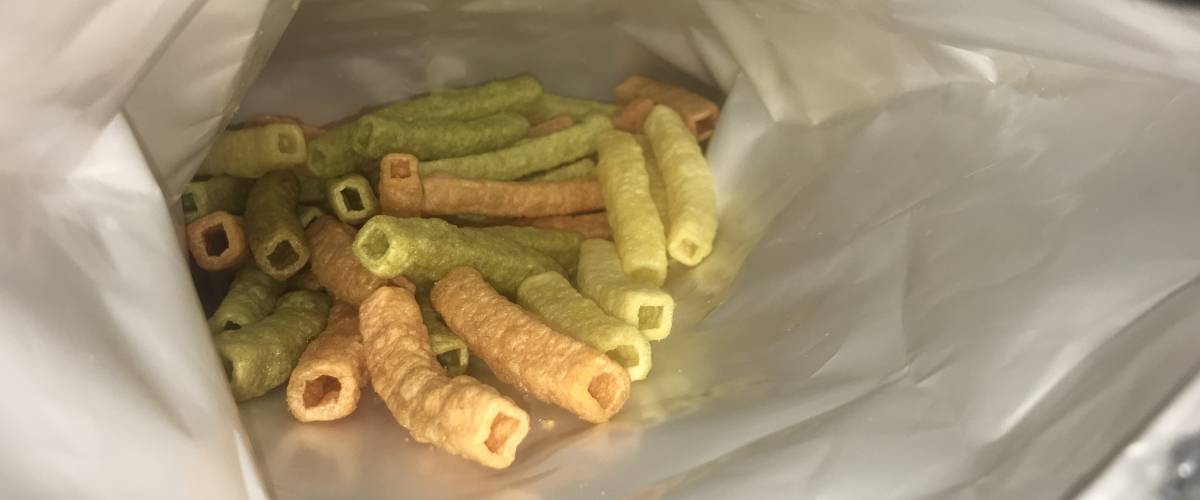 These light and crispy snacks aren't as nutritious as you'd suppose — just eat your carrots and cucumbers raw instead.
While some brands get touted for their smaller fat content compared to potato chips, veggie straws still lack protein, fiber and nutrients. They're also quite salty, and like potato chips, their airy texture and weight can trick you into eating more and more of them.
Veggie snack brand Sensible Portions says its veggie straws have "30% less fat than the leading potato chip" at 7 grams for every 38 straws, but they also have 220 milligrams of sodium.
You'd be better off with tortilla chips — the Tostitos Original chips have only 115 milligrams of sodium and 7 grams of fat in comparison.
Barley Another high-fiber cholesterol fighter. On weeknights, use the pearl or quick-cooking variety. More time? Give hulled barley, with its extra layer of bran, a try. Pumpkin The antioxidants in this winter squash keep skin healthy; its potassium helps lower… Continue reading The 30 Healthiest Foods to Eat Every Day
Oatmeal Oatmeal keeps cholesterol in check, helps fight against heart disease, and keeps you full until lunch, thanks to its soluble fiber. Look for old-fashioned or steel-cut varieties. Avocado You'll get nearly 20 percent of your daily dose of fiber in… Continue reading The 30 Healthiest Foods to Eat Every Day!