Two pro Australian rules football teammates are now in hot water … after they were captured on video engaging in a wild, public sex act at a bar earlier this month.
According to multiple reports, the footy competitors — who play for Glen Waverley Football Club in Melbourne — made a bet during a day of heavy drinking on Aug. 14, requiring the loser to perform oral sex on the winner.
Shockingly, the man who lost the wager completed the sexual task in the middle of a bar — all while patrons stunningly looked on.
The footage soon went viral … and this week, reps for the Glen Waverly Football Club — which competes in the Eastern Football Netball League — were outraged, and said the guys would be disciplined.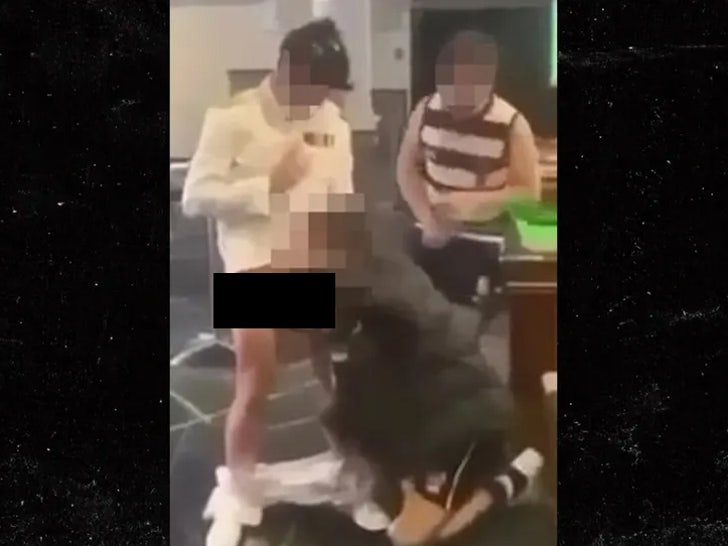 "The Club is taking immediate action to address the serious breach of our culture and values that has occurred within this incident," team officials said.
"The individuals involved, along with the broader playing group will be both disciplined & educated and if need be, counselled in the type of conduct expected by members of our Club, along with the physical & emotional impact this has had on the families involved, club members, players and the wider community."
The men have yet to be publicly ID'd.
"There is no further comment at this time," the team added in its statement, "and we request that the well-being of those involved be respected as they deal with the impact, from the incident."
Per: TMZ
A two-year-old North Korean was sentenced to life in prison after officials found a Bible in the toddler's parents' possession, as the totalitarian regime continued to "execute" and "torture" religious worshippers. As many…
China blew up the world's largest aircraft carrier, the USS Gerald R. Ford, with hypersonic missiles in a menacing simulation — which Chinese researchers say proves the US Navy warship could be "destroyed…
In the hours before three young women went missing on a beach trip and were horrifically murdered in Ecuador, two of them reportedly sent messages to loved ones suggesting they were in danger.…