10. Some trail mix varieties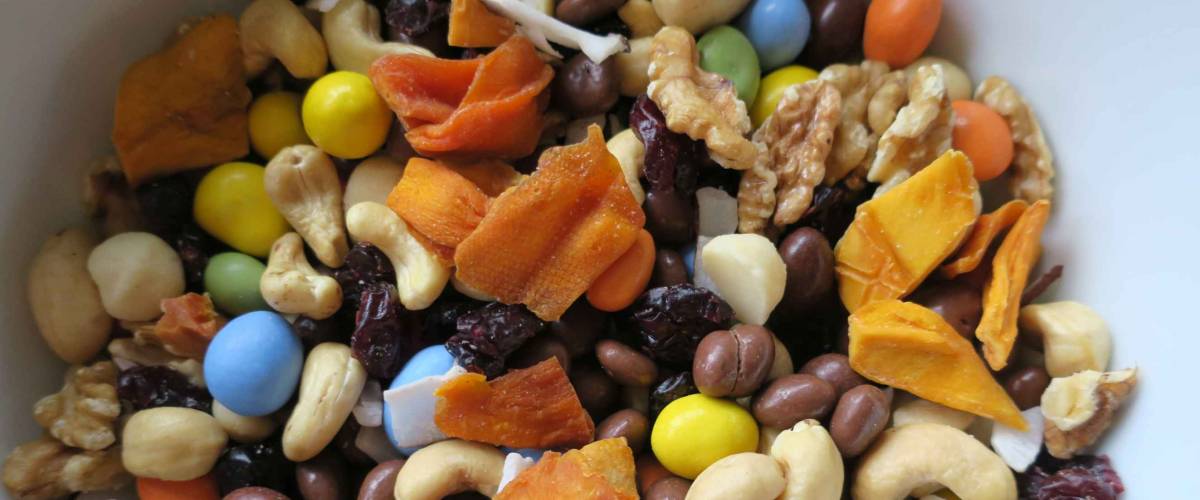 Trail mix can be a delicious and healthy on-the-go snack, but watch what you're buying.
Most types feature a medley of nuts, seeds, granola and dried fruit. Other versions may also include candy, popcorn and chocolate chips or added spices.
You can easily increase your calorie, salt and sugar intake by munching on one of these not-so-healthy varieties.
Take Emerald's Breakfast on the Go! This snack pack includes yogurt-covered raisins, granola clusters, honey-roasted peanuts, dried cranberries, glazed walnuts and dried apple chips. One serving is loaded with 19 grams of sugar.
An estimated 14 million cases of type 2 diabetes were caused by a poor diet, a recent study published in Nature Medicine found. Diets that lacked whole grains or had too much refined rice, wheat or processed meats were linked to the disease.…
At least 68 people across the US are now known to have been infected by contaminated eyedrops — killing three, blinding eight and leaving four others needing an eyeball surgically removed. The over-the-counter drops by EzriCare and Delsam Phama, first recalled in February, have…
A 103-year-old California woman is defying her age by hitting up the gym regularly. Camarillo resident Teresa Moore visits her local fitness facility three to four times a week. Unlike most gym rats, the centenarian arrives with plenty of jewelry and a full face…