9. Gatorade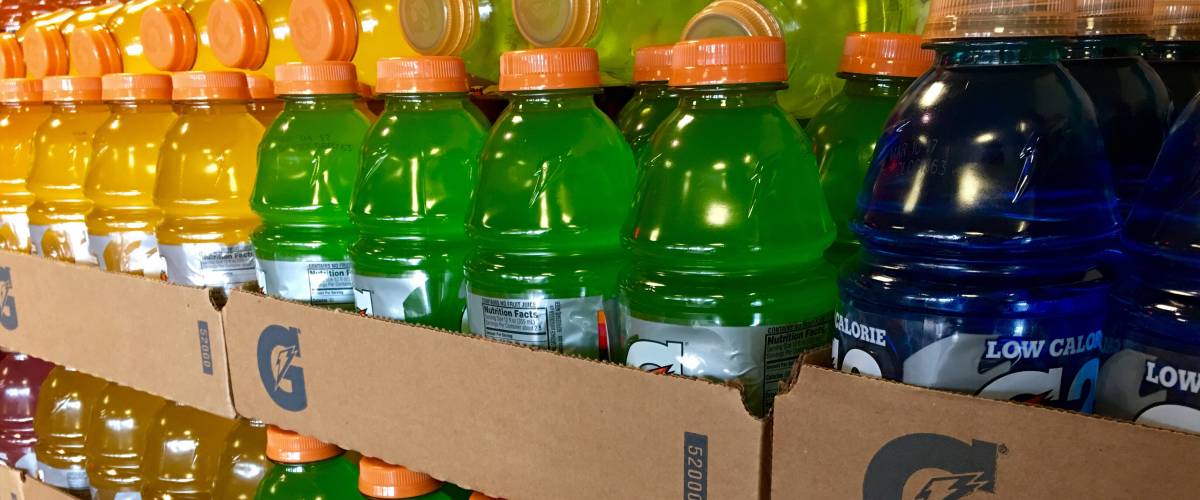 Sure, this sports drink was developed for athletes to replenish their electrolytes and fluids during strenuous exercise.
But, if you're not an athlete and don't exercise a lot, you should probably just stick to good old water.
Healthline advises that people who don't exercise for at least one hour, five days a week should drink water instead and obtain their electrolytes from natural sources.
A single 12-ounce bottle of the Cool Blue Thirst Quencher has 160 milligrams of sodium and 21 grams of sugar in it already — making up a massive chunk of your recommended daily sugar intake. It also contains Blue 1, an artificial coloring agent.
Barley Another high-fiber cholesterol fighter. On weeknights, use the pearl or quick-cooking variety. More time? Give hulled barley, with its extra layer of bran, a try. Pumpkin The antioxidants in this winter squash keep skin healthy; its potassium helps lower… Continue reading The 30 Healthiest Foods to Eat Every Day
Oatmeal Oatmeal keeps cholesterol in check, helps fight against heart disease, and keeps you full until lunch, thanks to its soluble fiber. Look for old-fashioned or steel-cut varieties. Avocado You'll get nearly 20 percent of your daily dose of fiber in… Continue reading The 30 Healthiest Foods to Eat Every Day!