9. Gatorade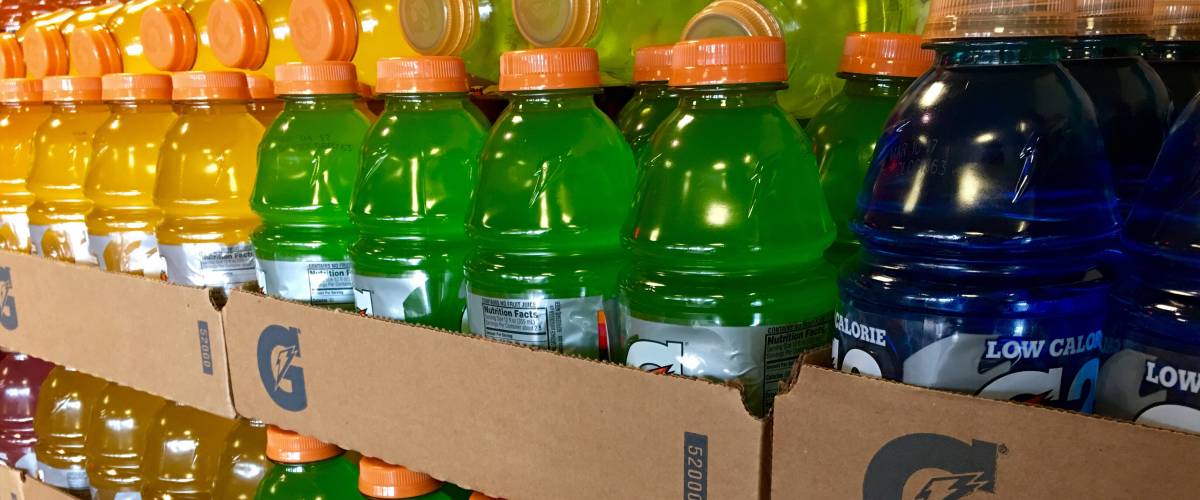 Sure, this sports drink was developed for athletes to replenish their electrolytes and fluids during strenuous exercise.
But, if you're not an athlete and don't exercise a lot, you should probably just stick to good old water.
Healthline advises that people who don't exercise for at least one hour, five days a week should drink water instead and obtain their electrolytes from natural sources.
A single 12-ounce bottle of the Cool Blue Thirst Quencher has 160 milligrams of sodium and 21 grams of sugar in it already — making up a massive chunk of your recommended daily sugar intake. It also contains Blue 1, an artificial coloring agent.
An estimated 14 million cases of type 2 diabetes were caused by a poor diet, a recent study published in Nature Medicine found. Diets that lacked whole grains or had too much refined rice, wheat or processed meats were linked to…
At least 68 people across the US are now known to have been infected by contaminated eyedrops — killing three, blinding eight and leaving four others needing an eyeball surgically removed. The over-the-counter drops by EzriCare and Delsam Phama, first recalled…
A 103-year-old California woman is defying her age by hitting up the gym regularly. Camarillo resident Teresa Moore visits her local fitness facility three to four times a week. Unlike most gym rats, the centenarian arrives with plenty of jewelry and a…