ATennessee woman was locked in a closet for weeks after she was kidnapped, according to police.
Police in Dyersburg, 75 miles northeast of Memphis, were alerted to a possible domestic complaint on Schaffer Street at about 1:30 p.m. on Saturday, March 11.
Officers were told a man working in the area was approached by a woman who said she had been kidnapped two months before and had only just escaped.
A March 13 Dyersburg Police Department (DPD) Facebook post said the 40-year-old victim had facial cuts and weighed under 100 pounds when she was found.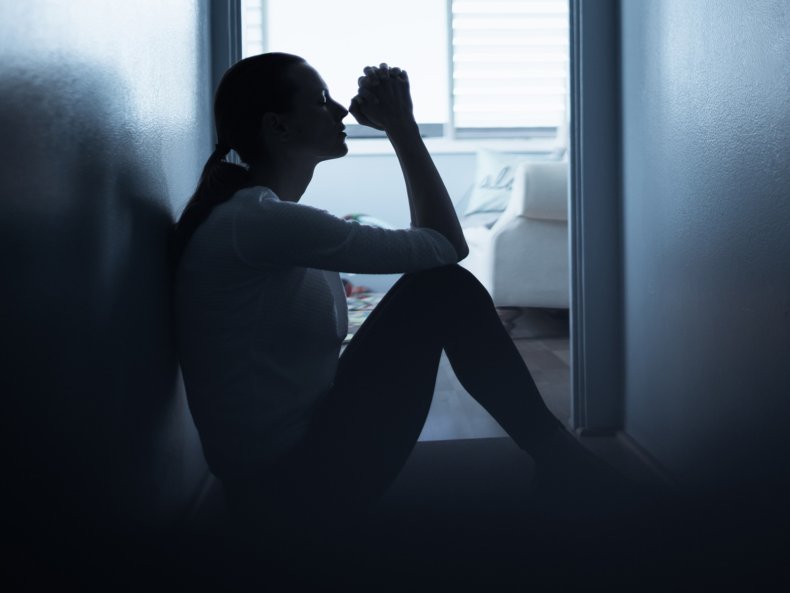 It continued: "The victim reported that, for approximately two months, she was forced to stay in a closet that was locked by some type of locking device with a cable and was only allowed out of the closet for an hour a day.
"The victim was provided with limited food and no bathroom facilities. Officers and detectives were able to locate the vacant house on Ayers Street where the victim was being held. Evidence found included human waste inside the residence as described by the victim."
According to the DPD, the victim was treated and released from West Tennessee Healthcare Dyersburg.
The DPD contacted an advocate from WRAP, a domestic violence support group, to provide additional help to the victim.
Police are searching for Brenton Bell, 30, of Dyersburg, who was identified as the suspect by the victim.
Bell and the victim had been in a relationship and she alleged it had become physically abusive and led to her being kidnapped.
Search for Suspect
The suspect is described as a Black man, who is approximately 5'5 and weighs about 150 pounds. He is wanted for aggravated kidnapping.
According to Tennessee law firm Lowery, Lowery & Cherry, PLLC, aggravated kidnapping is a Class B felony and can result in decades of prison time as well as a fine of tens of thousands of dollars.
To be found guilty, the prosecution must prove there was a deadly weapon involved, or a reasonable threat of a weapon, among other factors.
According to the FBI, there are 107 people who are listed as missing or kidnapped on its own most wanted page. Since 2020, there have been 34 additions to the FBI's page that lists people as either missing or kidnapped.
Anyone with information as to where Bell may be located is urged to call the Dyersburg Police Department's Criminal Investigation Division at 288-7679, or Crime Stoppers at 285-TIPS.
Per: Newsweek
You won't see this scene on the big screen. As Warner Brothers prepare to roll out the much-hyped "Barbie" movie, starring Margot Robbie, this summer, the real-life saga of the iconic doll's creator is more…
COLUMBIA, S.C. (AP) — A South Carolina school district said a ninth grader walking in a hallway was stopped during a moment of silence and not the Pledge of Allegiance, as the student…
Americans have a lot of opinions on where they think their rudest residents hail from. Stereotypes — or sports rivalries — often color these assumptions. In October and November, Insider and SurveyMonkey conducted a survey…